Customer Care Team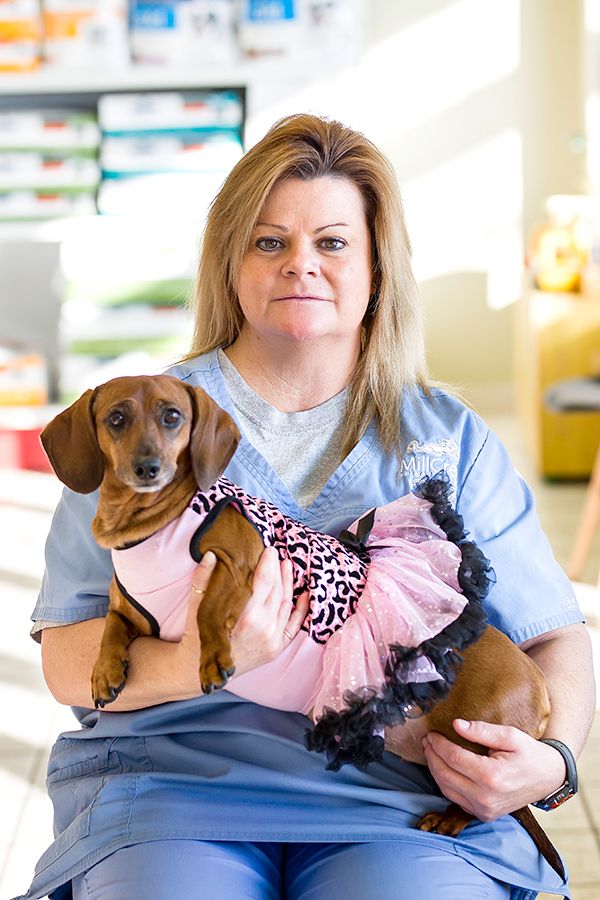 Wendy
Office Manager Wendy lists her job description as "everything." Not surprisingly, her ability to multitask is one of the best attributes she brings to Mill Creek Animal Hospital. She has worked at Mill Creek since March, 2000. Wendy has six Dachshunds, ranging in ages from a new puppy to eight years old. When she's not at work, she can be find spending time with her husband and dogs and laying in the pool.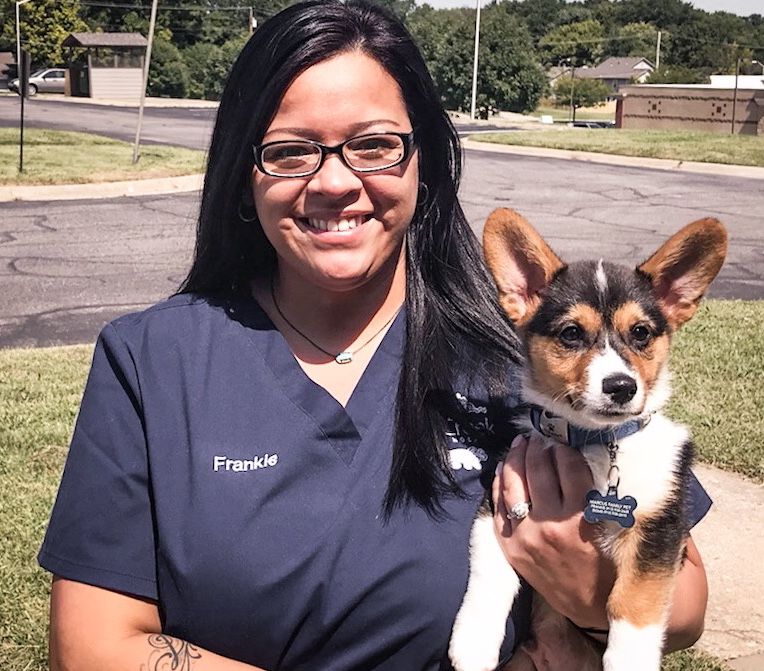 Franchesca, Receptionist
Franchesca, also known as Frankie, is born and raised in Kansas City. She has been with Mill Creek since December 2018. She comes from a long background of customer service which helps with her continued interactions with clients as a receptionist. She brings a positive attitude and great work ethic to Mill Creek. She greets everyone who visits our hospital, checks clients and their pets in and out, schedules appointments and answers phone calls.

Frankie is very outgoing and loves getting to know clients and her co-workers. She says, "she is truly lucky to work with a great group of people who get along so well" and her favorite part of the day is "when owners pick-up their pets from boarding, grooming, etc., and she sees how happy the pet is to see their family again and how happy the pet makes their clients."

At home, she can be found with her spouse Doug, children Dominic, Doug III, Chloe, and Christian. The family has a 6-month old Pembroke Welsh Corgi named Jax and an 8-month old Goldendoodle named Daisy. She likes to attend sports events - anything Kansas City, watch movies, get lost in a great book but mostly shopping.