Our Skilled Veterinary Care Team
​​​​​​​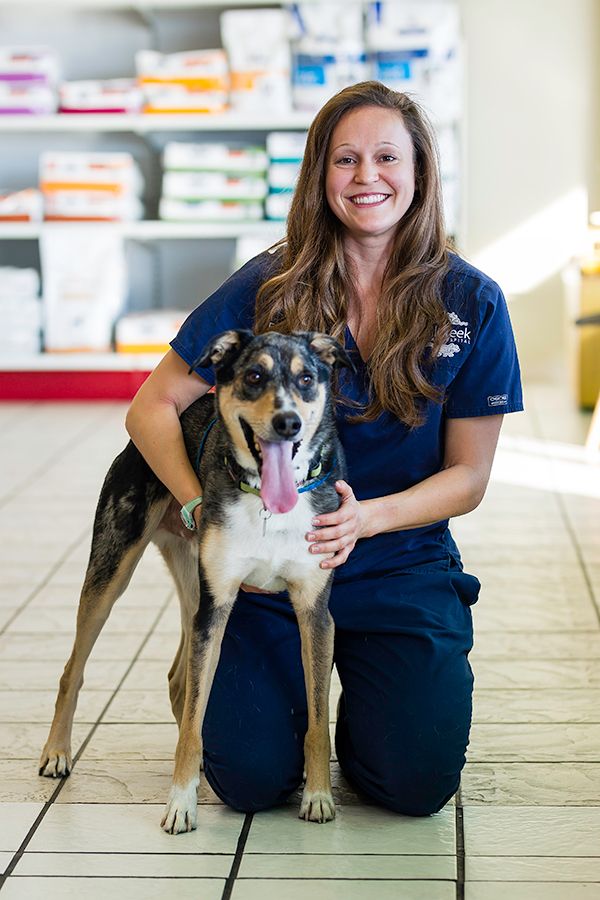 Emily, RVT
Registered Veterinary Technician Emily has been at Mill Creek Animal Hospital since May 2014.
Graduated from Maple Woods Community College in 2015 with Associate's degree in Applied Science. She has worked in the animal-related field for 4 years.
She has a dog named Flynn, a 4-year-old Australian Shepherd Mix.
Emily likes going to the movies, baking, taking here dog to the park, yoga, reading books, going to concerts, and watching and going to Royals games.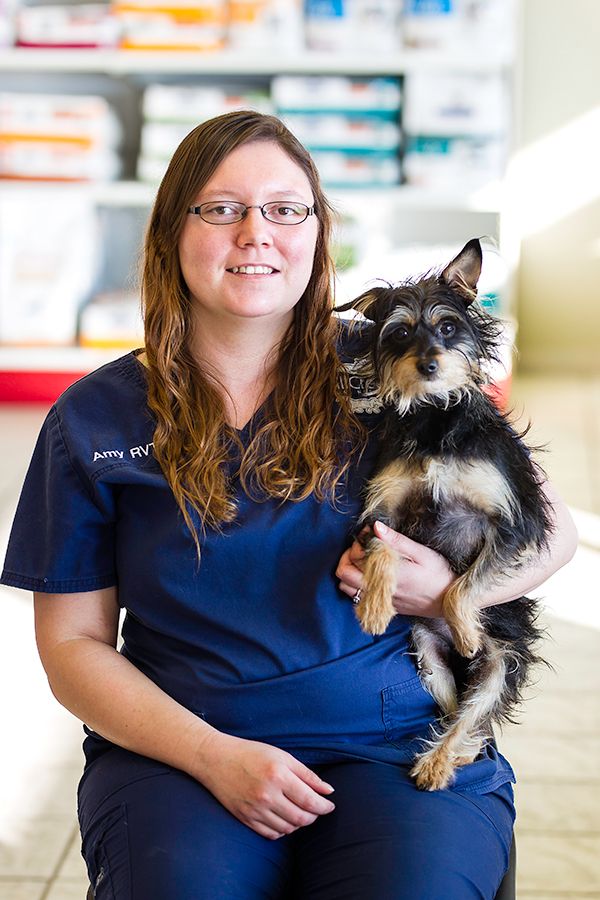 Amy Grandgennett, RVT
Amy is a Registered Veterinary Technician hailing from Prairie Village. Amy holds an Associate of Applied Science Degree from Brown Mackie College. Amy shares her home with a beagle mix named Billy, a terrier mix named Ruby, and two wonderful cats.

When not at Mill Creek, Amy enjoys camping, trying new recipes in her kitchen, perfecting her Origami skills, and being a loyal supporter of her beloved Kansas City Chiefs.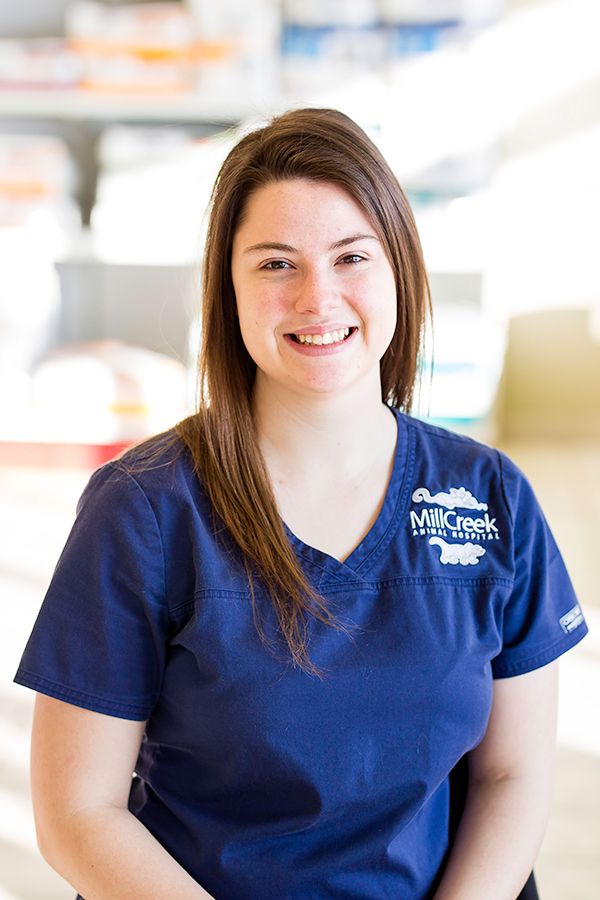 Hannah Palmer, RVT
Hannah is a 2019 graduate of the Maple Woods Technology Program. She has been at Millcreek since December of 2013 started out a a Kennel Assistant and worked her way up to become a Technician. She has a rescue dog named "Minerva" who she adopted from the Maple Woods Program.

Hannah loves all things Disney and Harry Potter. She likes to travel, read and spend time with family and friends.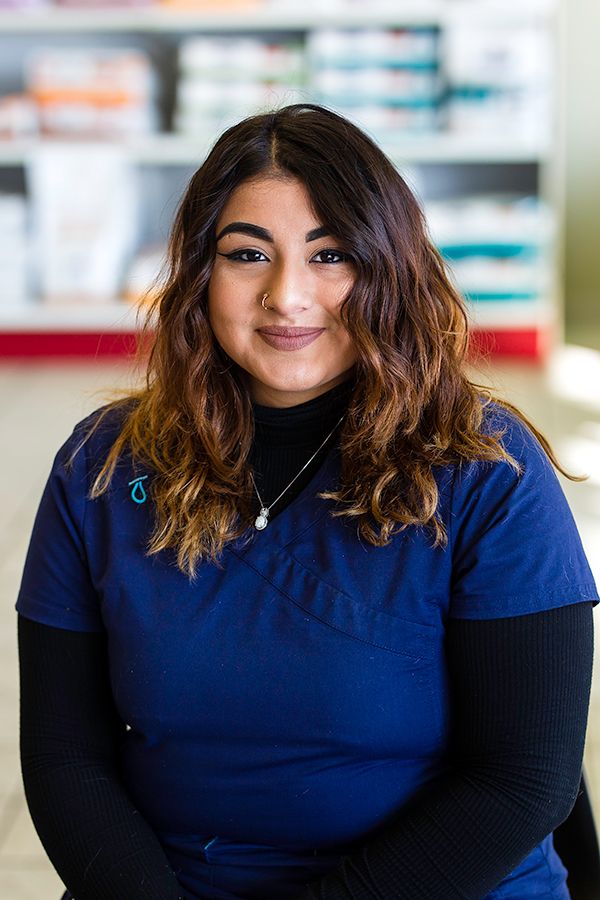 Cecilia Lara, Veterinary Assistant
Cecilia's passion in life is working with animals of all flavors, big and small! When not at work or in the classroom, Cecilia relishes time with her beloved dog, Simba. Cecilia has plans to attend veterinary school in the future. Cecilia is a native Spanish speaker, and is always available to assist with our Spanish-speaking clientele.

In her spare time, she enjoys sports (mostly soccer; Go Sporting KC), listening to music and attending concerts, making homemade wine, spending as much time with her family and friends as her busy life allows.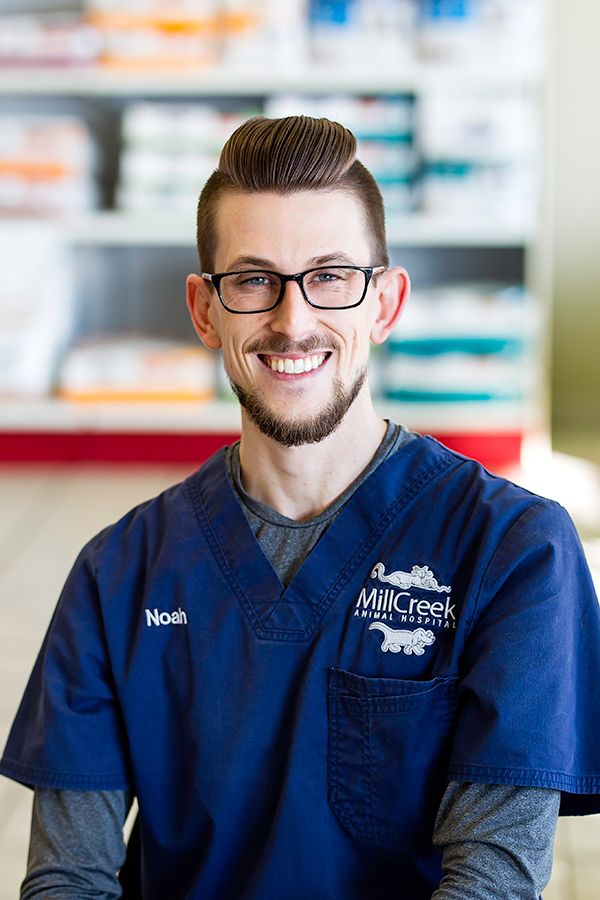 Noah, Veterinary Assistant
Noah joined our staff in June of 2015.
While he is a faithful dog lover, he is a good friend to his cat, Gatsby. They both enjoy supporting local music, art, and food scenes in the Kansas City area. In his free time, Noah likes watching films, reading a good book, exploring new things, and the most important of all, cat naps. His true passion is helping animals to feel their best and to be loved.
Noah enjoys all aspects of working at Mill Creek Animal Hospital for its strive in quality care.
Angela, Veterinary Assistant
Bio coming soon.
Nicole, Veterinary Assistant
Bio coming soon.